Content Creation: BSM
presented by Astoria Media Group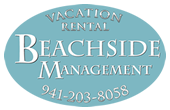 ---
At Astoria Media Group, we pride ourselves on forging strategic partnerships that empower and elevate. We recognize the unparalleled excellence of Beachside Management in its domain, and this exclusive space is our homage to that collaborative spirit. Explore our detailed sales presentation tailored for Beachside Management. Delve into our curated strategies, innovative digital solutions, and the journey we envision to drive growth and bolster your brand's digital footprint.
After browsing through our offerings, we'd be thrilled to hear from you. Fill out the brief contact form below to kickstart a conversation that could redefine our digital horizons.
Interested in learning more?